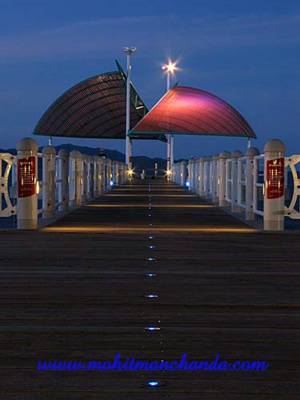 I LOVE YOU :
This
PIER in Townsville
is exactly the sort of place where the Hero says " I LOVE YOU " to the heroine wearing some sexy clothes and the wind blowing her away. I wonder to whom Mohit Manchanda said this on the PIER.. He is not telling me !!!! Ladies - he is a good looking eligible bachelor and a gentlemen . You can contact him by on
mohit@mohitmanchanda.com
.Unfortunately he doesnt like to take his pictures.